Sheet Metal Cutting

Laser cutting:
• Laser Mazak Optiplex DDL 4000W
• Laser Prima Industrie Platino CP4000
• Laser Prima Industrie Platino CV5000
Maximum dimensions 4000x2000
Thicknesses cut: Carbon steel from 0.5 to 20mm, Stainless steel from 1 to 15mm

oxy-fuel cutting:
• Pantograph Oxyfuel Soitaab
Maximum dimensions: 8.000x2.500
Thicknesses cut: Carbon Steel from 10 to 60mm
Types of materials processed: Carbon Steel S235JR, S275JR, S355J2, Corten Stainless Steel AI304, AI316 (finishes F1, 2B, Scotch-brite, Satin, BA), Anti-wear Steel (eg. Hardox 400/450), Steel High yield strength (eg. Weldox, S690), Aluminium.
Tube Laser Cutting

• Laser Adige LT8
• Laser TTM FL300

Minimum bar load length 3500mm
Maximum bar load length 8000mm
Processing commercial profiles (Round, Rectangle, Square, Angular, UPN)
Working diameter from 20 to 300mm
Maximum load of 40kg/mt

Types of materials processed: Carbon Steel S235JR, S275JR, S355J2 Stainless Steel AI304, AI316, Aluminium.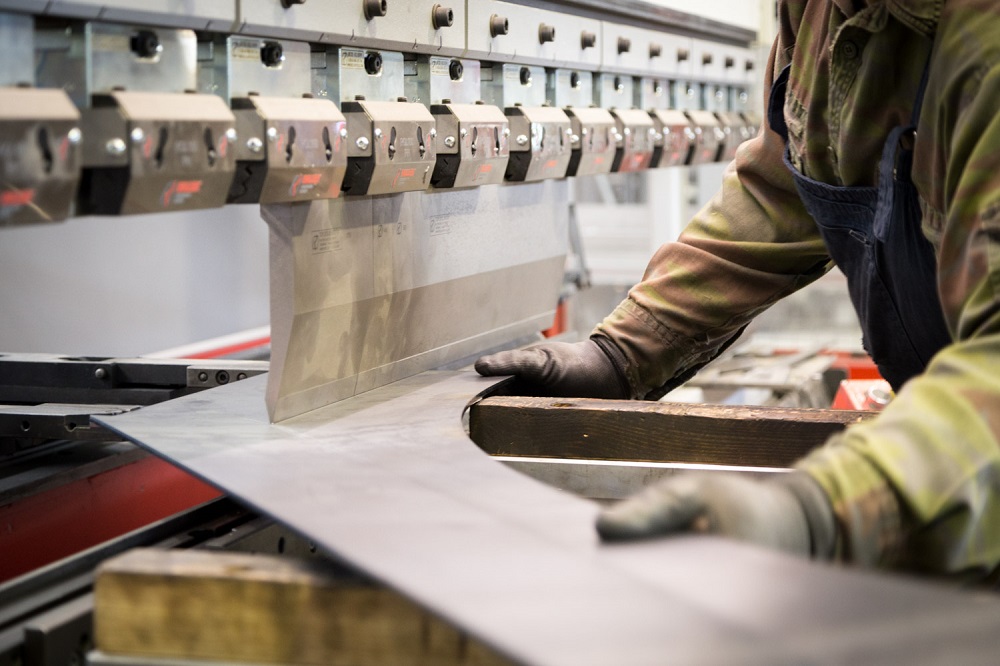 Bending

• LVD PPBE 400/50
• CBC type HS 400/41
• Bystronic Beyeler PR150x3100IPc
• Bystronic Beyeler PR100x2500

Maximum length of bended part up to 4 mt

Our Technical Department is able to bend metal sheets as per customers drawings.
The many years of experience gained in the sector allows LamieraPiù to suggest ideal bending solutions suitable for any production requirement for medium/light metalwork.
Metalwork

• 5 Welding stations (Welding machines - Fronius, Kemppi, ElettroCF);
• Manual Plasma ElettroCF;
• Hydraulic bending machine MG 4 rollers model 208;
• Radial drill;
• Drill press;
• Manual chamfering machine.

The Metal work department is able to provide a service of small/medium metalwork production: MIG wire welding for carbon steel, upon request we also provide certified welding; TIG welding of Carbon steel; Calendering; Drilling; Threading; Countersinking; Riveting; Chamfering. As required by EN 1090 regulations, we have qualified personnel with welding certifications.
Other Services

Upon request LamieraPiù also provides ancillary services, turning to its network of qualified suppliers for processes such as:
• Punching, Turning, Boring, Deep drawing, Moulding and other types of Mechanical Machining;
• Surface Treatments such as: Painting, Galvanizing, Chrome plating, Burnishing, Phosphating, Polishing, Anodizing, Cataphoresis treatment;
• Welding of stainless steel;
• Welding for Medium/Heavy metalwork;
• Assembly work.